Security Information and Event Management (SIEM)
Security Information and Event Management or SIEM is a type of software that provides organizations with useful information about potential security threats to their critical networks by means of data standardization and threat prioritization.
SIEM software aggregates security data from many sources, including such applications as antivirus, firewall, intrusion detection and prevention systems (IDS/IPS), etc., and analyzes it.
A SIEM system operates by providing a single view of all the relevant data on the company's security generated in multiple locations, making it easier to detect trends and unusual patterns.
SIEM combines the concepts of security event management (SEM) and security information management (SIM) to get the best of both worlds. SEM provides monitoring, correlation of events in real time, as well as notifications and console views related to these activities, while SIM is responsible for the next phase that includes storing, analyzing, and reporting on the log data. SIEM offers faster identification, analysis of, and recovery from, security events by bringing these two functions together.
Operation
A SIEM system records logs and documents related to the network infrastructure security for further analysis. Most SIEM applications deploy a hierarchy of multiple data collection agents to capture security-related events from users, application servers, databases, network computers, etc., as well as special security tools, such as firewalls, antiviruses, or intrusion prevention systems.
The data collectors send events to a centralized management console which analyzes them for anomalies. To be able to identify anomalous events, the SIEM administrator should first create a profile specifying how the system behaves under normal conditions.
Before implementing a SIEM system, you need to perform a detailed analysis of the organization to determine the needs, understand what, at which level, and for which purpose should be monitored, which correlation rules should be implemented. A balance must be struck between the company's interests, the users' needs, and regulatory compliance, so the security team must keep a record of activities of interest within their responsibility.
An important feature of SIEM is standardizing security data from hundreds or even thousands of different systems and sources used by the company and saving it in a common format.
Having the ability to centralize all the security-related data from the company's infrastructure is only useful if the data is standardized, and SIEM does exactly that, enabling analysis and statistical correlation between event log entries.
SIEM Capabilities
The capabilities of a SIEM system include collection, analysis, and presentation of security data from a network and its devices. Here is a review of the most important ones:
Data aggregation: Log management solutions aggregate data from many sources, such as networks, security systems, servers, databases, applications. This makes it possible to consolidate monitored data and prevent the loss of crucial events.
Correlation: Searching for common attributes and linking events in packets or incidents. This technology provides the ability to use various correlation methods in order to integrate different sources and turn data into information. Usually, correlation is a function of the security management portion of a complete SIEM solution.
Alert: Automated analysis of correlated events and generating alerts to notify the recipients of issues immediately. Alerts can be implemented as a dashboard or sent via third-party channels such as email.
Dashboards: These tools turn security-related event data into informational charts (dashboards) to help you see trends or identify activity deviating from the standard pattern. They display the status of the monitored resources and the data processing result (how many events have been recorded, processed, vulnerabilities, range of events, etc.).
Compliance: SIEM applications can be used to automate data gathering and generating reports that adapt to the existing security, governance, and audit processes.
Retention: Using long-term data storage to facilitate correlation over time, and to provide retention in accordance with the compliance requirements. Long-term retention of data logs is vital for forensic investigations as it is unlikely that a network breach will be discovered at the time the breach occurs.
SIEM, Big Data, and Artificial Intelligence
Companies of all sizes are becoming more and more dependent on systems, and there is an increasingly large number of systems they have to maintain and protect.
It is practically impossible to monitor and analyze all the logs of all the systems maintained by a security specialist. This is a very hard and time-consuming task, so it is a good idea to install a SIEM application.
A company's security system generates huge volumes of information which, until relatively recently, could not be processed in real time, so a lot of information was only processed during forensic investigations to determine the source and cause of the vulnerability. This technology could react to events, but not anticipate them, since when an attack was addressed, it was already too late and the damage had been done.
Cybersecurity has advanced greatly over recent years due to the immeasurable contribution of Big Data and Artificial Intelligence.
Big Data was able to answer the new security challenges. The three V's of Big Data — Volume, Variety, Velocity — must be considered to process vast amounts of data of many different types efficiently.
In Big Data analytics, massive amounts (volume) of heterogeneous data (variety) need to be processed quickly (velocity), resulting in a radical change in traditional SIEM systems.
This made it possible to automatically classify users based on their browsing activity in networks and information systems during a certain time. This information is then matched against other databases (the user's position in the company, department, workplace, etc.) to determine whether they have performed any "abnormal" activity in the network.
With this knowledge, you could predict what events could potentially compromise your company's security, adding advanced prediction and analysis capabilities as the Big Data and Artificial Intelligence technologies evolve to the point when SIEM systems can be developed that are adapted to your company's specific needs.
By using advanced SIEM systems that employ predictive analytics, Big Data storage and processing features, companies are able to automatically classify users, detect services or users that should not be active, process complex events to identify fraud (for example, by resetting passwords), prevent internal data leaks, or facilitate the analysis of alerts.
A SIEM solution plays a crucial role in dealing with cyberattacks, providing a company with the necessary business intelligence to be able to make decisions and apply adequate prevention and early response practices and procedures to protect your data.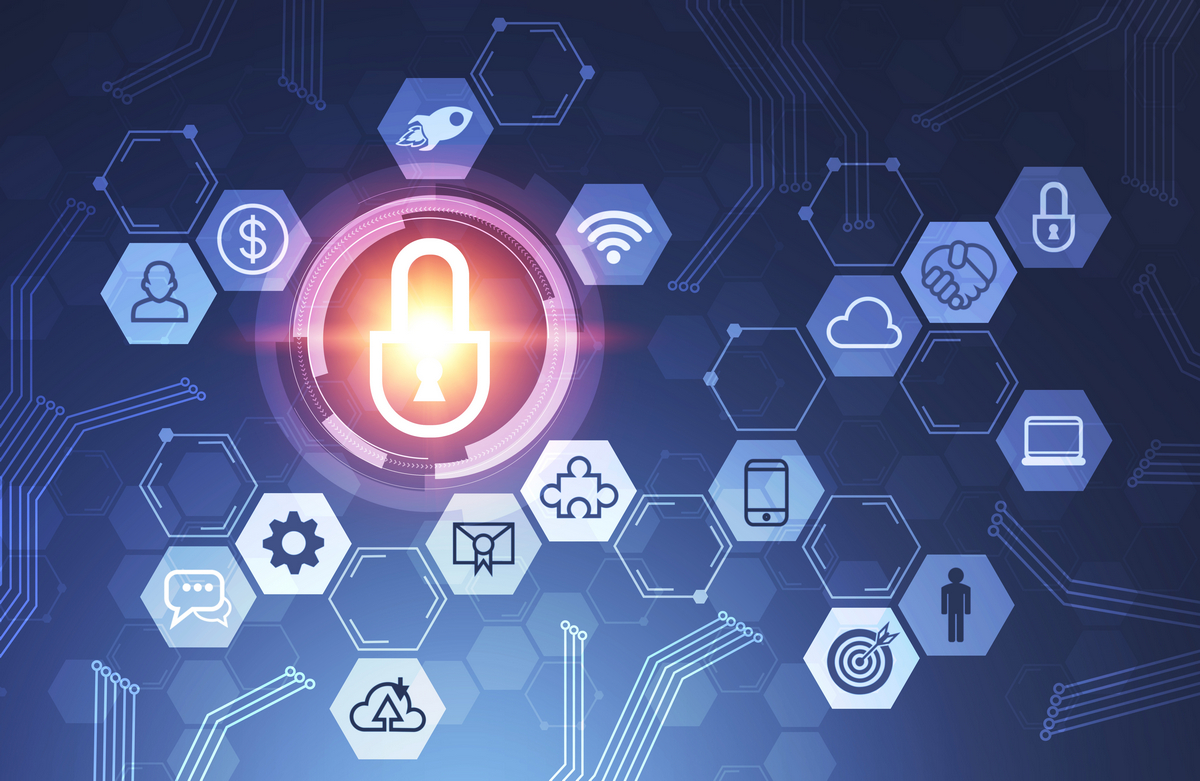 Gateway
05.09.2022
A gateway is a device in a telecommunications network used to connect to another network. In other words, it links two networks that use different protocols and architectures. The main function of a gateway is to translate traffic from one protocol to another, generally by using Network Address Translation (NAT). This allows for IP masquerading when one connection and one public IP address is shared between several devices connecting to the Internet from a LAN.